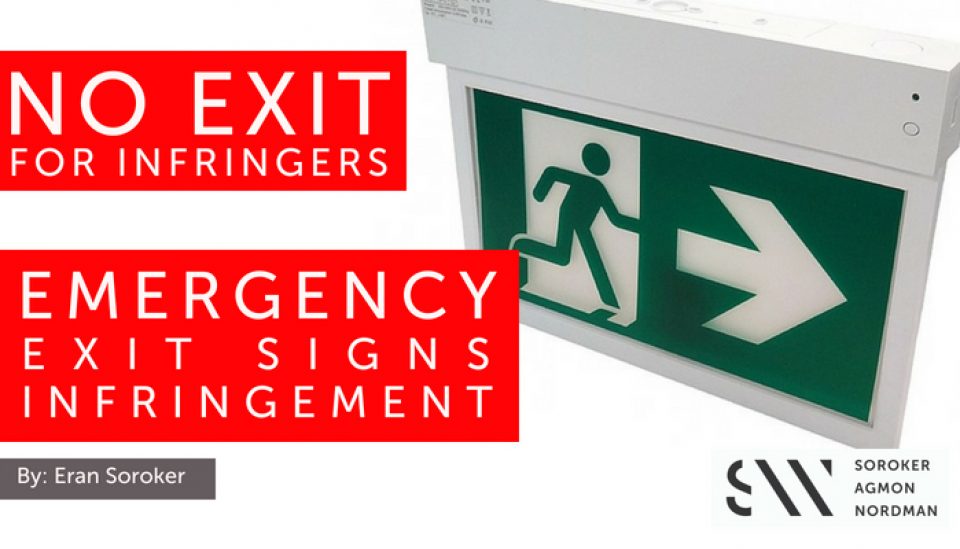 Background: We, at Soroker Agmon Nordman, Advocates & Patent Attorneys represent Je Woo Corporation Ltd, a manufacturer of lighting products, based in China. JE WOO's products are distributed in many countries around the world and in Israel by Isralux Ltd. One of the products distributed by Isralux is Je WOO's emergency exit sign (see below):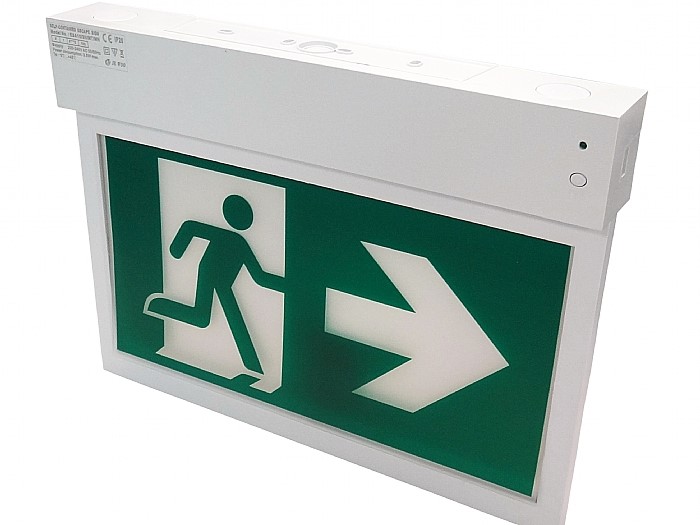 Earlier this year, it came to our client's attention that Golden Light Lighting Projects Ltd., an Israeli distributor, has been selling emergency exit signs – that infringe on JE WOO's intellectual property rights. These products were labeled as original products manufactured by JE WOO.
The similarity between the original JE WOO products and the infringing goods was striking. The infringing product's confusingly similar packaging, included unauthorized use of the registered trademark JE WOO, as well copies of JE WOO photographs from the original packaging. Even the instruction sheet attached to the product was copied. The infringing goods were designed to mislead consumers who believed they were buying original JE WOO products.
Eran Soroker and Robert Dorneanu from our litigation team motioned the Central District Court on behalf of JE WOO and Isralux, seeking a temporary injunctive relief on an ex-parte basis. The purpose of the ex-parte injunction was to prevent Golden light from dumping the infringing goods. The District Court set a hearing to decide on the injunction.
Prior to the hearing, the parties held intense negotiations. Golden light argued that no infringing products were left in stock, therefore were prepared to accept a temporary injunction in favor of JE WOO and to provide a report with regards to the infringing goods including prices, quantities sold, the manufacturer's details and the importation documents. However, the negotiations ended without an agreement as the parties did not agree on the amount of compensation to be paid to the plaintiffs.
At the hearing, the Court, based on the parties' consent, incorporated these understandings reached by the parties into a Judgment. The Court also granted a permanent injunction and ordered Golden Light to pay Plaintiffs NIS 135,000 approximately US$ 37,290.
Civil Case 54741-04-18 JE WOO CORPORATION Ltd v. Golden Light